Advanex CZ
Czech Republic, Prague
Mr. Marek Feltl, Project Manager
global corporation specialising in precision engineering solutions. We specialise in metal and plastic components, springs and assemblies. Supplying a diverse range of markets from agriculture and automotive through to medical and aerospace.
ADVANTAGE AUSTRIA Slovakia
Slovakia, Bratislava
Mr. Martin Kišoň, Project Manager
ADVANTAGE AUSTRIA, with its about 100 offices in over 70 countries, provides a broad range of intelligence and business development services for both Austrian companies and their international business partners. Around 800 employees and 35 consultant...

Agrofeed kft
Hungary, Győr
Mr. Németh Attila, export manager
Agrofeed Ltd. is one of the most significant European producers of high quality premixes and feed additives, selling its products not only in Hungary, but also in 20 other countries in Europe, the Middle east, and Northern Africa. For more than a dec...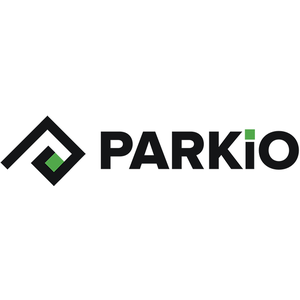 ambitas, s.r.o.
Germany, Munich
Mr. Martin Balaz, CEO & Founder
Since 2009, we specialise in development of high-quality digital solutions for companies in different industry segments. We define ourselves as problem-solvers, who are willing and capable to resolve any business problem with software. To this day, w...
Applied Meters, a.s.
Slovakia, Prešov
Mr. Miroslav Výrostko, managing director
Design, manufacture and sale of electronic electricity meters single and three phase. For AMR/AMI segment we design, manufacture and sell communication modules, concentrators and aplication software. for meters testing we sell portabletesting devices...
ASPENA, s.r.o.
Czech Republic, Brno
Mr. Ján Kušnír, Branch Director
ASPENA is a company with many years of experience in translation and interpreting. Since 1995, we have completed more than 230,000 projects. We have extensive experience with more than 200 language combinations. We focus on using the correct terminol...

Austrian Business Agency
Austria, Vienna
Ms. Dana Lipkova, International Advisor Slovakia
ABA – Invest in Austria, the national investment promotion company is the first point of contact for foreign companies aiming to establish their own business in Austria. ABA is owned and operated by the Republic of Austria, and report directly to the...
BALANCED HR Services s.r.o.
Slovakia, Trenčín
Mr. Martin Marek, CEO/Managing Partner
Market expertise together with the solid experience in Recruitment Solutions, Staffing (Employer of Record) Solutions, Executive Search, Trainings and Development and HR Consulting (cost projections, job grading, remuneration systems setup, etc.) Ser...
BFSI Kft.
Hungary, Nagylózs
Mr. Balázs Bozzay, Sales and Quality manager
BFSI is a family-owned company, active since 1994 with focus on automation and construction of special target devices amd machines. But we also own production capacities for turning and machining.

Blue Colibri App International Kft.
Hungary, Székesfehérvár
Úr Dávid Jakab, Director of Sales & International Expansion
Blue Colibri's cutting-edge mobile platform supports internal communication and engagement, for those large scale businesses that aim to effectively involve their employees in a community and inspire their commitment. The platform provides a solution...