Austrian Business Agency
Austria, Vienna
Ms. Dana Lipkova, International Advisor Slovakia
ABA – Invest in Austria, the national investment promotion company is the first point of contact for foreign companies aiming to establish their own business in Austria. ABA is owned and operated by the Republic of Austria, and report directly to the...

cargo-partner GmbH
Austria, Fischamend
Mr. Lubos Lukac, Director Business Development
We provide air, sea, land transport, warehousing and supply chain solutions for a wide range of industries all around the world. Our strong focus on quality and innovation is evident in our fully integrated IT solutions and our considerable investmen...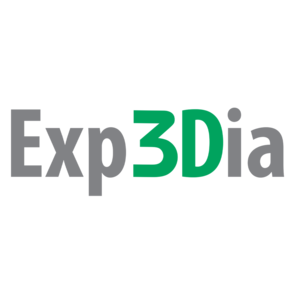 ecoplus International Slowakei s.r.o.
Austria, Bratislava
Mr. Alexander Leontiev, country manager
ecoplus International GmbH je neziskovou inštitúciou, ktorá patrí hospodárskej agenúre Dolného Rakúska ecoplus (ecoplus, die Wirtschaftsgentur des Landes Niederösterreich) a tiež banke Raiffeisenlandesbank Niederösterreich-Wien. Okrem Slovenska má ec...
ERSTE IT HILFE
Austria, Wien
Mr. Peter Šrůtek, Geschäftsführer
Proaktive Verwaltung von Unternehmensnetzwerken; Computernetzwerkverwaltung; Umfassendes IT-Outsourcing​; Verwaltung von Firmencomputern; Netzwerk und Computersicherheit; Vertretung in der Kommunikation mit Lieferanten; Strukturierte Verkabelungslösu...
PRINZ GmbH
Austria, Loosdorf
Mr. Dietmar Bauernfried, Produktionsleitung / production management
As a leading Austrian company in chainsaw technology, PRINZ has been developing and producing crosscut saws, accessories and wearing parts for professional use since 1947. As the sole complete supplier in the chainsaw business, PRINZ recognises the n...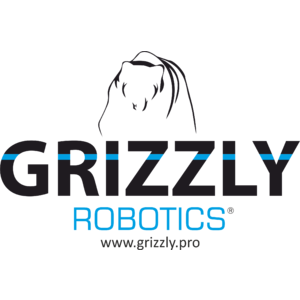 QuickSpeech
Austria, Riederberg
Mr. Lukas Snizek, CEO
Effective employee development leads to long-term success. Therefore, the conveyance of company-specific knowledge is vital in order to guarantee lived sustainability. With the playful approach of the QuickSpeech app advanced education becomes a proc...
Renate Eder, Regionale - March - Kürbisprodukte
Austria, Sierndorf
Ms. Renate Eder, CEO
Čo bývalo kedysi liekom dostupným len v lekárňach, može dnes potešiť nielen naše zdravie, ale aj naše chuťové poháriky. Špeciality z tekvicových semiačok pochádzajúcich zo severovýchodného Weinviertelu, neďaleko krásnych lužných lesov rieky Moravy, s...
Salzgeber GmbH - IT Revolutions
Austria, Vienna
Mr. David Salzgeber, CEO
The Austrian high-tech company Salzgeber GmbH is one of the technology leaders in the area of IT, media, video, audio and alarm solutions. Domestic and foreign companies, research facilities and facilities for public security rely on the innovative c...
Sinno Partners s.r.o
Austria, Bratislava
Ms. Tannaz Boloursaz Mashhadi, Executive Manager
Sinnopartners s.r.o. is a Slovak based company, an affiliate of Swissinnovision company which was established in 2009 in Slovakia and a continuation of Softvision SA in Switzerland (established in 1994). We offer a full range of business, relocation ...
Slovak Embassy in Vienna
Austria, Vienna
Ms. Bronislava Chmelova, Economic Diplomat
The Ministry of Foreign Affairs of the Slovak Republic provides, within its specialized departments or through a network of diplomatic missions abroad, basic services for the business community in the following areas: business support and consultancy...